Saturday, September 11, 2010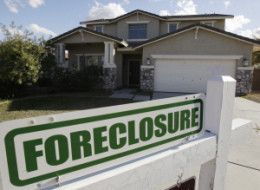 no, but they call it standard operating procedure
About Foreclosure Crisis
Read the Article at HuffingtonPost
Posted by

Mike fromhayward
at 12:03 AM
No comments:
Links to this post


Friday, September 10, 2010
 



     This was not a regular coach melt down. Mike Gundy used his platform or pulpit as a college coach to try and wake up some people about media coverage and our general problems. The newspaper reported a player was scared to play or something to that affect, the article questioned the players heart. The reporter was more concerned about getting a sensational story than reporting the facts. Much like American news. The bubble boy media will disregard the success of the players off the field and sometimes on as well. Stories of players graduating and living successful lives on and off the court are rarely front page news. But how many times have we seen some athlete or celebrity be the head story for getting busted with drugs or other salacious stories. The man is rightfully angry, we do not have news in America, we have infotainment. 

       I was picking 4 winners for college football this Saturday and was thinking of some things my uncles were saying over the Labor Day BBQ. They made a friend out to be the enemy. They were complaining she had too much vacation, they complained she doesn't work hard enough. First of all, she has two kids, settle down. Slacking at a county job is the least of her problems. Her union negotiated a generous vacation schedule, what about your free market? The contract determined the price and vacation time right, you should be praising your free market. But my uncles, cried they don't deserve it!! Come on man, what about the guy getting paid a few billion dollar of a year by not letting poor people use his hospitals? They quickly changed the subject to more "pressing" issues like stateless terrorism and how all Muslims think Americans are infields and want to kill us. 


"Where our we at in society, come after me, I AM A MAN"

"THATS NOT TURE, so get your facts straight. And I hope someday you'll have a child and some body downgrades him and belittles him and you have to look him in the eye and say you know what, It's okay, they're supposed to be mature adults but they're really not. Whose the kid here? Whose the kid here? Are you kidding me? Thats all I got to say, makes me want to puke.
Posted by

Mike fromhayward
at 11:29 PM
1 comment:
Links to this post


     Week two of college football got off to a great start Friday night. Marshall made some plays and had the lead almost all of the game. West Virginia kept it close and Noel Devine, carried the Mountaineers to an overtime victory. We all know college football fans are the craziest bunch, what will we see this year? Who knows, IT'S FOOTBALL SEASON!!! In the college football universe, the question is, will the SEC continue it's dominance. The conference looks to earn its 5th national championship, in a row.

San Jose State -39.5 
Wisconsin
     I don't think I could name a Badger, but a quick Google reminded me of the names, John Clay and Kevin Roush. Clay a top prep recruit, quick and talented back extended his streak of 100 Rushing yards a game against UNLV in their opener. Roush a 3 star recruit coming out of high school looks to make the most of his opportunity. The Spartans will enter a rowdy and loud Camp Randall Stadium. 39.5 is a whole lot of scoring. Alabama destroyed the Spartans last week at home, look for a Badger win but under 35 points. 
Troy
Oklahoma State -14 
     This should be an easy cover for the OK State Cowboys, if they wish to contend in the Big-12? Do they still have 12 teams, or does that start in two years? One of my favorite coaches in all of sports, OK State's Gundy speaks of sophomore receiver Justin Blackmon's leadership ability. Others talk of his performance against Washington State. Others will still be talking about running back Kendall's 257 rushing yards and 4 touchdowns against the cougars in their season opener.
Stanford -6.5
UCLA
The hype around any Stanford team is usually inflated. Stanford athletics will never match its academics but the hype will. Those in the Bay Area know the combination of Andrew Luck and Jim Harbough. The QB coach relationship is probably the most important in the pro game, but equally important in this game. Luck's father Oliver was a QB for West Virginia and the Houston Oilers. It's in his blood and showed last year. The question is will he play to expectations or his age, being only a sophomore. AP sorts reproter Greg Beachem, had this to say about the match up of Stanford and UCLA. "Stanford hasn't won a football game at the Rose Bowl since most of its current players were overachieving elementary school students." Pretty funny for a sports writer. UCLA might be afraid, their coach cried, "If they can run the ball down our throats, as they seemed to attempt in almost every game they play, then it's going to be a long evening." -- UCLA coach Rick Neuheisel
Penn State
Alabama -13
Two of football storied programs and coaches. The walking legend Joe Poterno and NFL reject Nick Sabean. The coaching story is going to more intriguing this year. Alabama is looking to repeat their performance and Sabean wants to build his legend. Penn State freshman QB Robert Bolden will be shaken against the Crimson Tide. The injury to Heisman winner Mark Ingram will not be a issue for the deep Alabama defending champions. Look for the Tide to pick a few of the freshman mistakes and ROLL ON! 
Season 5-1
Posted by

Mike fromhayward
at 10:19 PM
No comments:
Links to this post